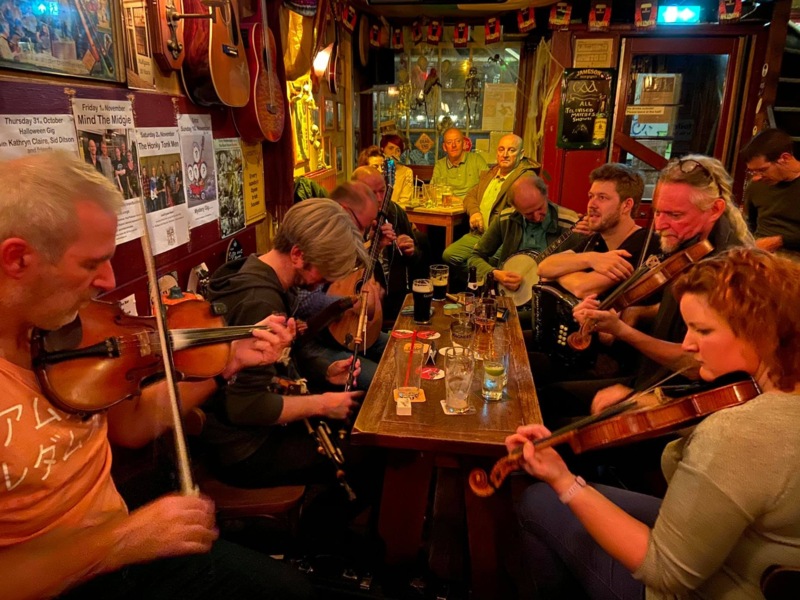 Event calendar ( from Saturday 26-06-2021) !
We have 2 regular sessions a week in Mulligans, including our famous traditional Irish Session on Sunday evening from about 19.00, mainly tunes, and a more open style Session on Wednesday night from about 20.00, with various songs & tunes, including Celtic, Folk, Pop, Bluegrass, Americana etc. from our regular musicians and some surprising guests !

For the time being, we still have to stick to the 1,5m rule, so all sessions will be upstairs on the balcony, where a limited amount of musicians can sit and play together. This will be shown on all television screens throughout the building for everyone to view. As seats are limited it's advisable to inquire beforehand if you want to join a session.
And Balcony Gigs are starting again! On a weekend night from 21.00 ( See our agenda)!
We are happy to bring live music back again! And hopefully later this summer we can expand to regular gigs on our old stage and sessiontable again!
See our schedule below. We look forward to seeing you!