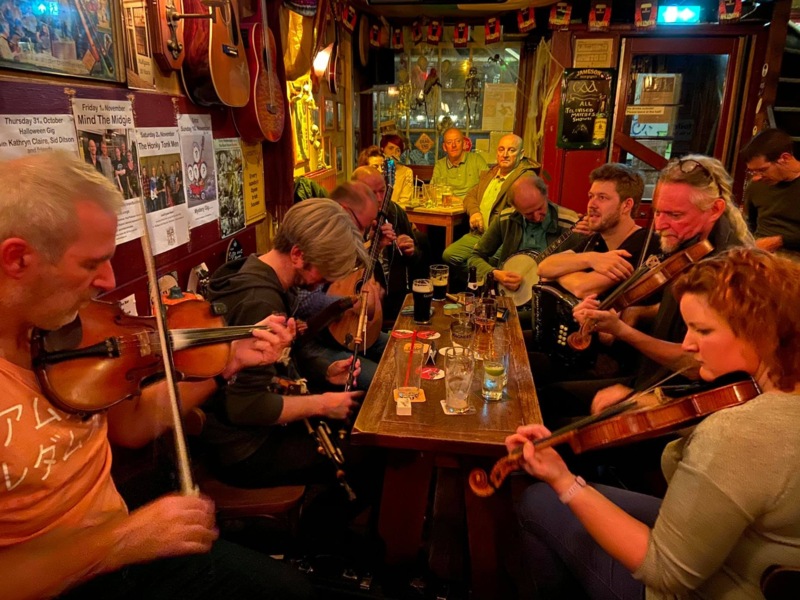 Event calendar
We have 2 regular sessions a week in Mulligans, including our famous traditional Irish Session on Sunday evening (from 19.00), mainly tunes, and a more open style Session on Wednesday night, (from 20.00), with various songs & tunes, including Celtic, Folk, Pop, Bluegrass, Americana etc. from our regular musicians and some surprising guests !

We have gigs on weekend-nights: Mainly traditional Irish, but also traditional Scottish, folk, pop, bluegrass, Americana and more. From ± 21.00- 00.00
We might start gigs on Thursday nights after a while: These would be mainly duo's or solo's, sometimes singer/songwriters..
Check the event calendar below....!