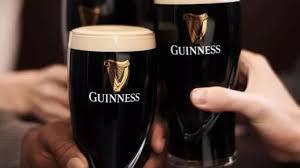 Mulligans Irish Music Bar
There are dozens of "Irish" bars in Amsterdam, but only one Mulligans.
The music
Famous for its traditional Irish music played by a diverse range of musicians and instruments from all nationalities. Although the stage might be slightly larger than an airmail stamp, it has been the setting for astounding performances by musicians both famous and unknown alike.
The Guinness
Some people say Mulligans serves the best pint of Guinness in Amsterdam. Others strongly disagree. They say Mulligans serves the only real pint of Guinness in town and maybe even the best outside of Dublin!
The Staff
Professional and friendly longstanding bartenders that know what they are doing. It's significant the staff don't just enjoy one or two after-work sips here, they are frequently seen spending a whole evening off socialising at their place of employment or "enjoyment" as we like to call it!
The People
You never know who you're going to meet. You may be sitting next to a fiddler from County Clare, a captain of a ship from Poland or an art student from Zimbabwe, but there is also an equally varied cast of characters who meet here regularly. Some long and steadfast friendships have been formed within these walls.
The Sports
For Irish sport lovers we show G.A.A., Football, Hurling and Camogie along with Rugby on 4 satellite televisions throughout the bar
The Terrace
There is a small terrace on the side of the building, called "The Oscar Wilde Courtyard" Even though the painting of Oscar Wilde has disappeared over the years, you can still sit here and enjoy a quiet drink in comfort, away from the crowds
The Drinks
There are Irish and Belgian beers on tap, such as Guinness, Kilkenny, Magners, Hoegaarden, Leffe and Jupiler, a number of bottled beers, a great selection of Irish Whiskeys and various other spirits, wines and soft drinks